Marie Skłodowska-Curie Action Research Fellow in the Cavendish Laboratory at the University of Cambridge, and named of the Women in Engineering Society's Top 50 Women in Engineering in Sustainability.

Beth is also a Country Programme Manager with The Centre for Global Equality, working on the Climate Compaitble Growth Initiative.
Engineer working on optical computers. Formerly studied novel materials for solar energy generation.

Stuart was the recipient of the prestigious University of Cambridge Vice Chancellor's Award for Social Impact for his leading role in developing novel climate education resources, which has now become Sustain/Ed.
Lecturer in Energy and Royal Society Research Fellow in Chemical Engineering & Biotechnology and Physics Departments, University of Cambridge.

Sam is a TED Fellow, and was listed by the MIT Technology Review as one of the 35 under 35 innovators in Europe. Sam is co-founder of Swift Solar, developing lightweight perovskite solar cells.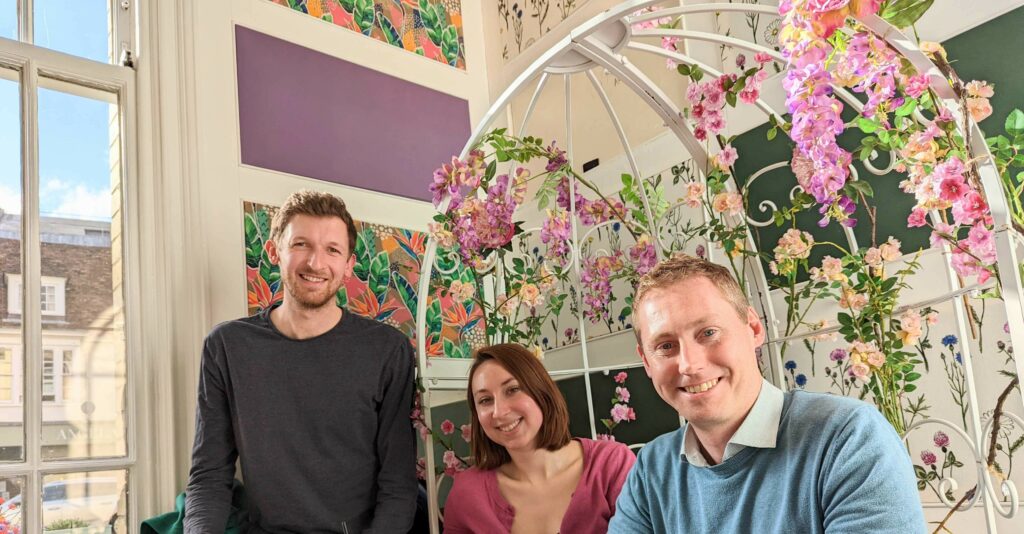 As scientists we have a responsibility to share our discoveries and expertise.

As researchers we endeavour to bring truly modern, sustainable solutions into the primary school classroom.